For every page a game has, all that is needed will be the following (to keep things simple so you don't crossover keywords in a search):
Game name
Publisher
DRM type - Starforce, SecuROM, Steam (it is really a DRM type!), whatever it is; even just a CD Key to type in.
Limitations - Limits of the specific DRM (changes with DRM versions), Eg; Spores 3 installs on 3 seperate machines. Link to the official site
At the bottom please remember to categorise what type of DRM is used!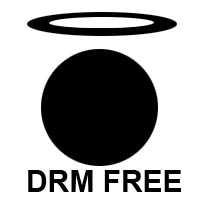 If a game doesn't have DRM then we will tag it with an image at the top of the page, either DRM FREE or DRM INSIDE.
We want to make this more of a buyer's guide in the idea that people can find out more about a game they want to buy, rather than say whether it sucks or not, just present the plain facts, let people decide through proper review sits after seeing what a games does to their machine.
Game name - Foobar
Publisher - Foobar Software
DRM type - FooDRM
Limitations - only can be licensed on 2 computers
For a another sample, read the Bioshock article.